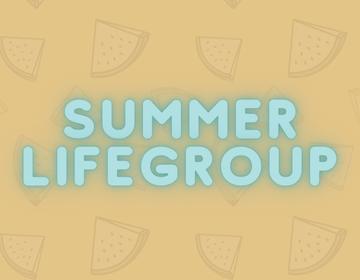 Young Adult Summer Lifegroup
Thursdays | 7 - 8:30 PM
It's summertime in Boston and we're taking Young Adult Lifegroup outside! If you're looking to connect spiritually and socially with other young adults, this time is created for you! Each week's structure will look a little different. Come join us for a time to connect, study scripture, and worship together. Meet us at Rogers Park. In case of rain, we'll meet at Cafenation. Questions? Contact Rosie.
Outreach Hour
Second & Fourth Sundays | Noon
Jesus' commission to His followers was to go into the world and make disciples. We believe that call is for each one of us today! Join us directly after our Sunday service for an hour of outreach in our community. We'll group up in the church parking lot for a brief discussion and prayer, and then go out in pairs for an hour before meeting back at the parking lot. This is for you whether it's your first time stepping out to share your faith with others or this is a regular part of your life. Following Jesus is better when we do it together in community! Questions? Contact Jake.
Church Picnic
Sunday, July 17 | Noon
Join us after church for a picnic! Bring your own lunch, a blanket or chair, and some lawn games and join us on the grounds outside of St. Joseph's.
Church Picnic
Sunday, July 17 | Noon
If you've joined our community in the past few months or are still deciding if this is your church home, you're invited to the NEXT lunch! We'll be providing lunch right after the service and sharing a little bit more about who we are - the values that drive us and where we've come from, while also giving you a chance to meet leadership and ask questions, connect with other newer faces, and learn about different opportunities for getting more involved. Contact Courtney with any questions and RSVP here.
The Everybody Retreat
October 28-30
At its best, the church is like a healthy family - a place where each of us has a unique role to play and we're stronger when we come together. A place where we can trust one another, build deep relationships, make fun memories, and point each other to Jesus. The Everybody Retreat is a place for all of us at Antioch Brighton - every age and background - to get time away for a weekend to worship God, go deep with one another, and have FUN together! Expect a slow pace and relaxed environment at Pilgrim Pines. Sign up here.
Antioch House of Prayer
Sundays, 9 - 10:15 AM
Come pray with us at the Antioch House of Prayer! Every Sunday morning we worship, encounter God, and intercede for Brighton, Boston, and beyond. We're convinced that as we look at Jesus and bring our requests to Him, He transforms our own hearts and changes things in the world around us. Join us in the cafeteria at St. Joseph's Prep.
Miracle Mile Ministries
Saturdays, 8-11 AM
Miracle Mile Ministries is a partnership with several other churches based at Congregación León de Judá to serve our neighbors without dwellings. Join us on Saturday mornings as we serve breakfast, build relationship, and share the love of Jesus with neighbors in the community! Sign up here to serve.
Family Camp
July 10-15 OR July 17-22
Capture time together and strengthen connection at Family Camp. Get time away from the busyness of life to slow down, connect, and renew relationship with God and one another.  Family Camp is a week long experience for families to worship God, enjoy time together, and be refreshed in nature. While it's specifically designed with kids in mind, we all make up the family of God, and all life stages and ages are welcomed and encouraged to participate! Sign up here. Registration for the week of July 17-22 is currently full.
Stay updated on any changes in our COVID-response! We send out weekly updates about ways we're meeting together, how to get involved and connect with others. Note: we will never forward your information to third parties, and you can unsubscribe easily at any time.