Mark Buckner - Lead Pastor
Mark is the lead pastor at Antioch Brighton and one of the overseers for Antioch New England ("ANE").  He holds a Master's Degree from Fuller Seminary.
Mark and his wife Susan have four adult children, two of whom are married.  They have worked together in ministry for 30+ years in college ministry, international missions and church planting, and Susan is also a practicing pediatrician.
Mark is passionate about helping people discover their own gifts and passions through discipleship, mentoring, and coaching.
Clark Zaunbrecher - Director of Ministry

Clark moved from Austin to New England in 2017 to work with Antioch Brighton. With 16 years of experience in worship ministry, he brings to his role of Director of Ministry a passion to experience and help others experience God's fulfilling, transforming and empowering presence. He places a high value on clarity, efficiency, excellence and most of all, fun. All of which he employs to see God's people equipped with everything needed to run in the purposes He has for them.
In his free time he enjoys drinking coffee, writing songs, reading, journaling, creating analogies and most of all, spending time with and making his wife, Natalie, and four kids, Sammy, Stevie, Anna Joy and Joshua, laugh.
Kendra Aguilar - Women's Ministry, Communication And Events Leader
Kendra graduated from Baylor University where she received her BA degree in Communications in 1998.  She and her family moved to the Boston area in 2006 and quickly became involved at Antioch Community Church.
Kendra values good communication and loves pastoring women.  Kendra feels her call from the Lord is to strengthen the women of God and see them live out the promises of Isaiah 35:5-8.
Kendra and her husband Mike live in Watertown with their five daughters and three sons.
John Clark - Director of Business Operations
John graduated from Florida International University in 1999 with a BBA in Business Administration, and in 2006 with a J.D. from New England School of Law, passing the Massachusetts bar exam that same year. He practiced law for approximately 4 years before feeling the Lord calling him to full time ministry with Antioch Community Church.
John believes that Godly business practices are essential, especially for a church.  He is passionate about coaching people and seeing their lives transformed as they discover their God-given destiny.
John is married to Lia and they live in Waltham with their four children.
Bree Curley - College Ministry Leader
Bree graduated from Baylor University and returned to her Massachusetts roots shortly after in 2012 to see Jesus move among college students in the Boston area.  She believes that college students contain the potential to live fully surrendered lives in an intentional discipleship focused community that impacts their campus now that sets them on a lifelong track of following Jesus to impact the world in the future.
She has her Masters in Global Leadership from Fuller Seminary, and loves any opportunity to have fun that you throw her way!
John Lux - Associate Pastor
John was raised in New York State, but comes from a New England family.
John is passionate about discipleship and small group ministry. He loves worship and prayer, and his own life was transformed in those environments when he was a junior at Boston University in the early years of Antioch Brighton. John recently returned from 10 years of serving Christ as an international team leader in North Africa together with his brilliant wife and family. He still longs to be a part of the message of Jesus reaching every people and language and culture.
Danny Pierce - Family Zone Ministry Leader
Danny is passionate about the word of God and he yearns to see families grow in passion for Jesus and be released into God's mission in the earth. Danny, his wife Lisa and their four children served Christ in Southeast Asia alongside amazing, sacrificial local partners for 7 years before returning to the US this past year. Danny gets excited about teaching people to study the Bible for themselves, which he was able to do in leading Bible training programs for our Antioch International staff. He is currently overseeing family ministry here at Antioch Brighton.
Becky Zukauskas - Worship Ministry Leader
Becky got involved at Antioch Community Church when she was an undergrad at Boston University.
In the thirteen years since, God has brought her on a journey of learning to live daily life for and with Jesus, singing his praise no matter the circumstances!  She loves seeing God's people become more aware of His presence, and seeing new worship leaders grow.
She and her husband Andrew have two daughters and live in Brighton.
Nikki Benoit - Youth Ministry Resident
Growing up having an idea of who God was, Nikki's life was radically transformed when she met Jesus personally and learned to live life with him as a best friend. Ever since, Nikki has been running after the fullness God has for her and encourages everyone around her into the same opportunity and joy. Nikki is passionate about people dropping the "shoulds" of life and religion to let God reveal who he really is, all while discovering his many unique invitations.
Nikki enjoys all things outdoors, cooking as a way of loving on people, and silly fun… she may even be known for a prank or two. Full of faith and zeal, Nikki knows prayer to be powerful and rejoices when students come to realize their true identity and the freedom available to them in their own hearts.
Alex Moger - College Ministry Resident
Alex grew up in Connecticut and moved to Boston in 2013 to study history at Boston College. He got involved in Antioch's college ministry as a student leader. Over the past few years, he has been learning how to live a life completely given over to Jesus and how to lead others to do the same.
As a resident, Alex serves on staff with college students at multiple campuses in the Greater Boston area. He believes that college students have a unique role in the Kingdom of God to live radically sacrificial lives, to lead the way in zeal, and to develop deep, intimate relationships with Jesus that will last for their whole lives.
Our Local Board Of Elders:
At Antioch Brighton we strongly believe in biblical accountability to our local board of Elders. Feel free to talk to any of them to find out more about our church.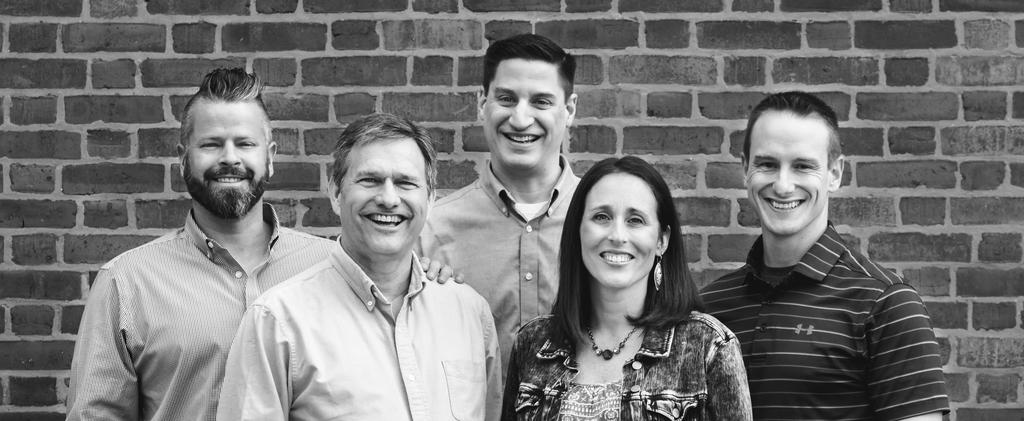 From left to right: Ron Goode, Mark Buckner, John Clark, Kendra Aguilar and Michael Ellis.