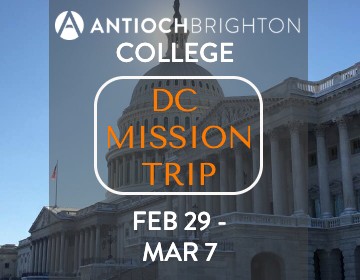 College Mission Trip to Washington DC
Saturday, February 29 - Saturday, March 7
College students you are invited to join us on our spring break missions trip to Washington DC.  February 2 is the deadline to sign up so email Alex Moger if you interesting in coming!
D-Fying Normal Conference (Discipleship in our Everyday)
Friday, March 13th - Saturday, March 14th
How do you make a disciple? And what does world-changing discipleship look like? Join us as we dive deep with Jesus in worship and practical equipping to learn how to seek this out in every day life. This conference will be held at Antioch Waltham and is hosted by our Brighton Young Adult ministry.  The conference is open to everyone (no childcare offered).
Cost:  $25 per person (includes light snacks and refreshments Saturday morning)
Annual Cake Auction
Sunday, March 29th
Join us on March 29, directly after the service, for the annual Cake Auction fundraiser. All proceeds will go toward the Antioch Discipleship School summer mission trips. Come hungry, grab your bidding paddle and get ready to have some fun!
Justice Engagement Team Serving Lion Of Judah Homeless Ministry
Saturdays, 8 - 11 AM
Join our Justice Engagement team as they serve alongside Lion of Judah's Homeless Ministry.  Sign up here for more information or to sign up to serve.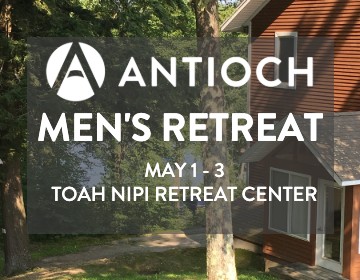 Antioch Men's Retreat 2020
Friday, May 1st - Sunday, May 3rd
Antioch New England Men - We are heading up to Toah Nipi Retreat Center for a guys weekend.  Get registered and join us for a weekend away to connect to God and others.
In order to significantly reduce the cost of our retreat, we will assist Toah Nipi with a few of their work projects Saturday morning.
Cost is $55/person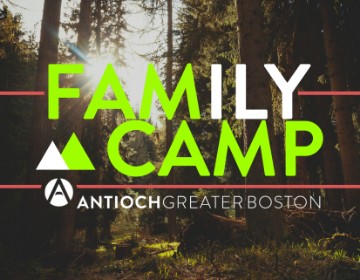 Family Camp 2020
July 19th - 24th OR July 26 - 31
Join us for a week of family camp, at Toah Nipi Retreat Center, which includes daily worship, adult and children's programs, prayer, deliciously cooked meals, God's creation in nature, kayaking, canoeing, swimming, hiking, blueberry picking, basketball, rock climbing wall, ping pong, foosball, children's playground, activities and games, family devotions, scripture teaching, campfires, and a Family Celebration Night.