Parents' Night Out
Saturday, February 16th, 5:30 - 8:30 PM
Parents!  Our College Ministry is hosting a Valentine's Parents' Night out.  Bring your children to Antioch Waltham for a fun evening with their friends while you head out for a night out!  Donations are welcome and will go towards the College Ministry Spring Break Missions Trip to Raleigh.
Kids Clothing Swap
Saturday, February 23rd,  9 - 11 AM
Head over to Antioch Waltham anytime between 9 - 11 AM for our Kids clothing swap.  Bring any items you want to donate and come get items for your kids!
Contact:  Tanya Fortier with any questions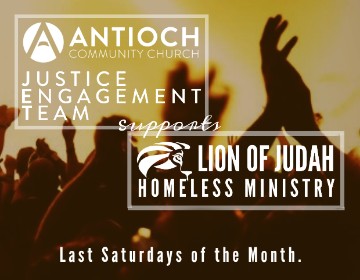 Justice Engagement Team Serving Lion Of Judah Homeless Ministry
Saturday, February 23rd (and every last Saturday of the month), 8 - 11 AM
Join our Justice Engagement team as they serve alongside Lion of Judah's Homeless Ministry.  Sign up here for more information or to sign up to serve.
Marriageable Conference (Young Adults)
Saturday, March 2nd, 9 AM - 6 PM
"Marriageable" is a one day conference focused on Christian adults who want to take the next step in finding their spouse. Jordan Ogden, from Antioch Ann Arbor will address developing healthy self, healthy friendships and...the question we're all asking "How do we enter into healthy dating?" We'll address the unique challenges Christian young adults face today and hear relevant solutions to help us move forward to the next steps. Join us for breakfast at 8:30 am!
Cost:  $25 per person (with lunch included)
Location:  Antioch Waltham (17 Spruce Street, Waltham)
Register by February 25th 
HERE
College Spring Break Trip to Raleigh, NC
Saturday, March 2nd - Saturday, March 9th
College Students save the date for our spring break mission trip to Raleigh.  We will be participating in campus and city outreach!  Email Alex Moger for more information.
C.O.A.C.H. Workshop
Thursday, March 21st (evening) - Saturday, March 23rd
Join us for a professional development opportunity!  Coaching involves listening to others, asking questions to deepen thinking, allowing others to find their own solutions, and doing it all in a way that makes people feel empowered and responsible enough to take action.  This workshop will train you in the C.O.A.C.H. method of helping to empower people to accomplish their goals.  This is very applicable for both the workplace and ministry.
Find out more information HERE.