CHE Training
Thursday Evening, October 17th - Saturday, October 19th 
Join us for a 2.5 day training that offers equipping in how to reach our communities holistically.  You will be trained to bring this training/community development program into your sphere/neighborhood!
In this training you will: 
Understand the Biblical basis for

CHE

and basic principles of holistic community-based development
Learn steps for implementing

CHE

Learn How to choose a target community

Learn strategies for entering the community 

Learn basic skills for raising awareness, organizing, and mobilizing the community for cooperative action through the formation of a development committee
For more information on CHE: 
https://www.chenetwork.org/services/what-is-che/
Sign Up Here
Delta Youth Retreat
Friday Evening, October 18th - Sunday, October 20th 
Calling all students grades 6th - 12th!  We are heading to Bristol, NH for our Fall Youth Retreat!  We will be looking into knowing what it means to be SEEN - a people seen by Jesus and are those who see others as Jesus does.  Our cost is $75/student which includes lodging, food, and activities. Scholarships are available!
Baby Dedication
Sunday, October 20th, 10:30 AM
Baby dedication is a time to come before the church and commit to raising your child in the ways of the Lord.  If you are interested in having your baby/child dedicated, please let us know!
Prophetic Gift Round Table Gathering
Sunday, October 20th, 1:30 - 3:30 PM
If you have a prophetic gift, or want to develop one to serve the church, join us at Athan's Bakery on Washington St in Brighton.  We will share and discuss together how we can grow and serve the church.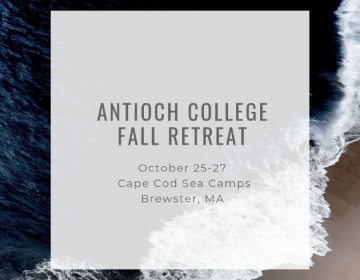 Antioch College Retreat
Friday, October 25th - Sunday, October 27th

Come get away for a weekend to go deep with the Lord and have fun with friends!  Early bird pricing is open until October 7th so don't delay in signing up!
Making Marriage Beautiful
Saturday, October 26th, 9AM - 5 PM
New Life Community Church, 221 Baker Avenue, Concord, MA 01742
This one-day marriage conference is designed to help couples move toward a more fulfilling and intimate marriage regardless of how long they have been married. Christopher and Dorothy Greco will offer a biblical, transparent, deep, and sometimes humorous perspective about cross-cultural communication, conflict, expectations, disappointment, and sex.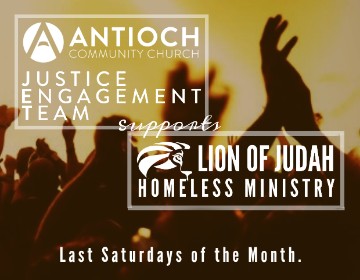 Justice Engagement Team Serving Lion Of Judah Homeless Ministry
Saturday, October 26th (and every last Saturday of the month), 8 - 11 AM
Join our Justice Engagement team as they serve alongside Lion of Judah's Homeless Ministry.  Sign up here for more information or to sign up to serve.
Antioch New England Women's Retreat
Saturday, November 9th, 9 AM - 5 PM
The Word of God speaks clearly about the promise of rest from God, but in a busy world which pulls us in so many directions do we even know what resting in God looks like?  Do we know how to find rest?  How do we remain in that rest even in busy seasons?  Join us for the day as we dive into these, among other questions, as we learn to Rest in Every Season!
Location:  Antioch Waltham  17 Spruce Street, Waltham
Cost:  $40 Early Bird though Nov 3 and $45 after that - Devotional Book and Lunch included in Cost