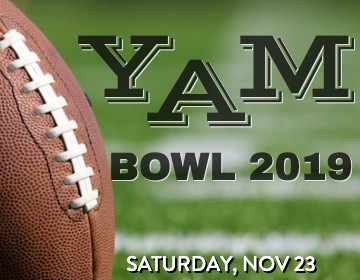 YAM Bowl (Flag Football)
Saturday, November 23rd, 10 AM
Get your game face on and join us at Rogers Park for our annual co-ed flag football game.  Everyone is welcome - come with a team formed or as a free agent!  We will have a chili potluck to follow.  See you on the field.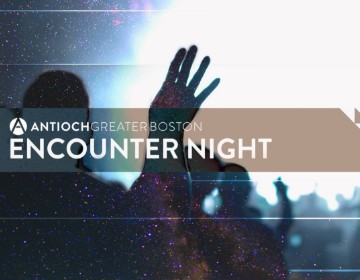 Encounter Night
Sunday, November 24th, 5:30 PM - 7:30 PM
Join us for an evening of extended worship and Spirit led ministry at our sister church - Antioch Waltham (17 Spruce Street, Waltham).  To request childcare for your children (2nd Grade or under) please fill out this
LINK
.  All children and youth are welcome at Encounter Nights.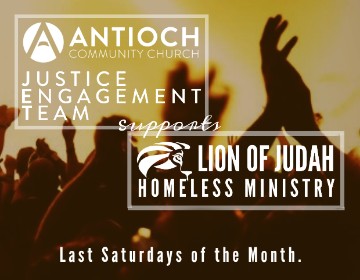 Justice Engagement Team Serving Lion Of Judah Homeless Ministry
Saturdays, 8 - 11 AM
Join our Justice Engagement team as they serve alongside Lion of Judah's Homeless Ministry.  Sign up here for more information or to sign up to serve.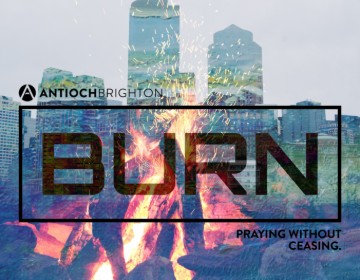 Burn - Day of Prayer
Saturday, December 7th - Sunday, December 8, 10 AM - 10 AM
What's a Burn? Burning incense was a popular metaphor throughout the Bible (from Exodus to Revelation) of what our prayers do: burnlike a fire that should never be put out, and produce an aroma before God's throne that is pleasing to him as an act of communicative relationship.  "Burn", therefore, is one of the names to describe an event set aside for extended, non-stop worship and prayer.
Because Antioch is a church-planting movement named after the apostolic church displayed in Acts 11 & 13, we're choosing to also model the significant picture of prayer we see in those passages. Cultivating a space to worship, pray, and ask the Lord for anointing was first; "building" and "sending" was a response. Our hope with facilitating a "Burn" is to make significant space for prayer and worship, putting communication with the Lord at the forefront of all efforts to build his kingdom we are currently in.
Join us any time as we bring our current ministries and "Launch" teams to the Lord in worship and prayer!  Location coming soon!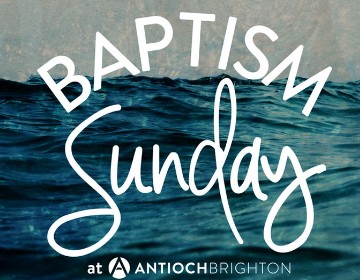 Baptism Sunday
Sunday, December 8, 10:30 AM
Are you interested in taking your next step of faith by being baptized?  Our next baptism Sunday will be on December 8th.  If you are interested in being baptized that day (or another day) please let us know by
emailing us
.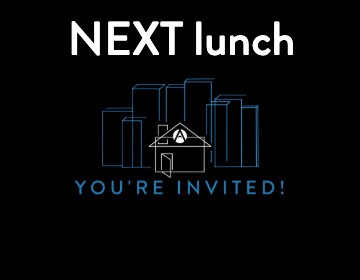 NEXT Lunch
Sunday, December 8th, 12:30 PM
Are you new to Antioch Brighton, or would like to learn more about us?  Come learn more about our history, our vision and our values as well as ways to get involved here at Antioch.  Join us for lunch after church on Sunday, December 8 as we share about those items as well as answer questions from you!
Where:  Meagher's home (just two blocks away from the church)
Selah Sunday
Sunday, December 29th
Each year we purposefully take a pause from our normal Sunday gatherings for what we call "Selah Sunday". On this Sunday we don't meet corporately but instead encourage you to spend time with family and friends and reflect on God's goodness as we end a year and look ahead into a new year. Selah Sunday is on 12/29 so we will not be meeting here. Stay tuned for more Selah content and be sure to mark your calendars that there will be no services on 12/29.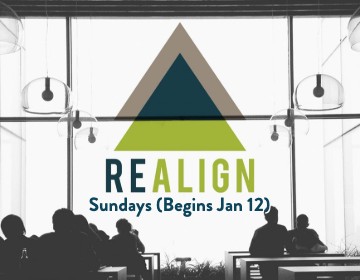 Realign Finance Class
Sundays, January 12th - March 1, 8:30 AM - 10:15 AM
Did you know God has a plan and purpose for your finances?  Join us for REALIGN - a financial equipping course, as we take a look at finances with a Biblical perspective.  This eight-week course meets Sundays before church and costs $50 for a participant kit which will be handed out on the first day of class.  (Spouses may share a kit)
The class starts with foundational beliefs about money and then works through the practicals of developing a budget, getting out of debt and giving to God's Kingdom.
Sign up HERE, or to find out more about the class click here for an informational video.