C.O.A.C.H. Workshop
Thursday, March 21st (evening) - Saturday, March 23rd
Join us for a professional development opportunity!  Coaching involves listening to others, asking questions to deepen thinking, allowing others to find their own solutions, and doing it all in a way that makes people feel empowered and responsible enough to take action.  This workshop will train you in the C.O.A.C.H. method of helping to empower people to accomplish their goals.  This is very applicable for both the workplace and ministry.
Find out more information HERE.
College Progressive Dinner
Friday, March 29th
College Students get excited!  Our annual Progressive Dinner is almost here!  This is a great way to meet some of our families, get a home cooked meal, and be with friends.  To find out more, or to get signed up email Sarah Booth!
Delta Youth Group - Archery Day
Saturday, March 30th, 12:00 PM - 2:30 PM
Middle School and High School students we are heading to Archery Games in Boston!  To find out more information, email us!
Encounter Night
Sunday, March 31st,  5:30 - 7:30 PM
Encounter Nights are a space to corporately encounter God through extended worship and Spirit-led ministry.   Join us in Beverly on Sunday, March 31 from 5:30 - 7:30 PM for our next Encounter Night.  Childcare will be offered for ages 6 and under.  Please email Jen Odamah to sign your child up for childcare.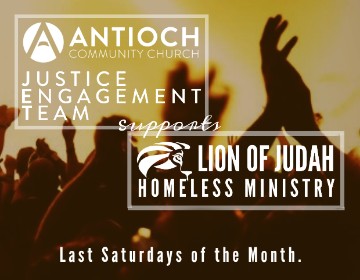 Justice Engagement Team Serving Lion Of Judah Homeless Ministry
Saturday, March 30th (and every last Saturday of the month), 8 - 11 AM
Join our Justice Engagement team as they serve alongside Lion of Judah's Homeless Ministry.  Sign up here for more information or to sign up to serve.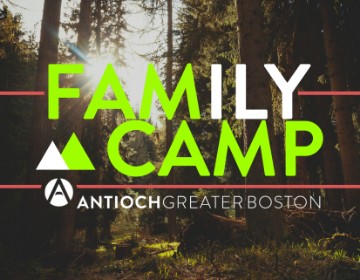 Antioch New England Family Camp
July 21st - July 26th OR July 28th - August 2nd
We are offering two identical weeks of Family Camp this year
**Please note, Week 1 is almost filled
Your week at family camp will include daily worship, adult and childrens programs,  prayer, deliciously cooked meals, God's creation in nature, kayaking, canoeing, swimming, hiking, blueberry picking, basketball, rock climbing wall, ping pong, foosball, kids playground, activities and games, family devotions, scripture teaching, campfires, a Family Celebration Night and so much more!
Young Adult Mission Trip - Dominican Republic
August 3rd - August 10th
Save the date for a Brighton Young Adult mission trip to Dominican Republic!
We will be partnering with a local church in Pontezuela - there will be opportunities to disciple kids at their community center and to reach out to the community by visiting and building relationships with the kids' families.
If you are interested or want to learn more, contact Dennis Luong.