Realign Financial Equipping Class
Sundays, January 13th - March 3, 8:15 AM - 10:15 AM
Did you know God has a plan and purpose for your finances?  Join us for REALIGN - a financial equipping course, as we take a look at finances with a Biblical perspective.  This eight-week course meets Sundays before church and costs $50 for a participant kit which will be handed out on the first day of class.  (Spouses may share a kit)
The class starts with foundational beliefs about money and then works through the practicals of developing a budget, getting our of debt and giving to God's Kingdom.
Sign up HERE, or to find out more about the class click here for an informational video.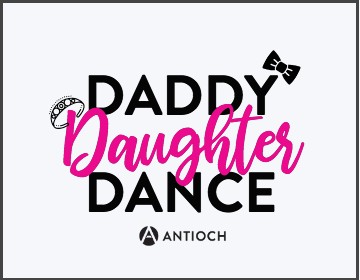 Daddy Daughter Dance
Saturday, January 26th, 3 PM - 5 PM
Dads (or other father figures) and
daughters
, it is time once again to throw on your dancing shoes and join us at Antioch Waltham for a
Daddy
Daughter
Dance (17 Spruce Street, Waltham).  The afternoon will be filled with dancing, games, and snacks!
Tickets are a suggested donation of $10 per family and are available to be purchased at the door on the day of the
Daddy 
Daughter
Dance.  If you have questions, please contact
Sandra Asermelly
.
Antioch New England (ANE) Conference
Friday, February 8th - Saturday, February 9th
Join us for the Antioch New England Conference at Antioch Waltham!  This year, in lieu of hosting World Mandate, we'll be joining together with our three local congregations to celebrate 20 years of Antioch in the Greater Boston Area and look ahead to what God will do in the next 20 years.  Registration is open at tinyurl.com/aneconference.  Early bird pricing is $40 for adults until January 8 and prices for youth or children are $30.  Seating is limited, so sign up early!  If you have any questions, contact Jen Odamah.  See you in February!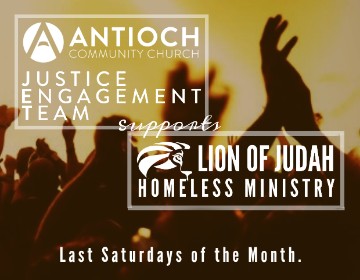 Justice Engagement Team Serving Lion Of Judah Homeless Ministry
Saturday, January 26th (and every last Saturday of the month), 8 - 11 AM
Join our Justice Engagement team as they serve alongside Lion of Judah's Homeless Ministry.  Sign up here for more information or to sign up to serve.
Marriageable Conference (Young Adults)
Saturday, March 2nd, 9 AM - 6 PM
"Marriageable" is a one day conference focused on Christian adults who want to take the next step in finding their spouse. Jordan Ogden, from Antioch Ann Arbor will address developing healthy self, healthy friendships and...the question we're all asking "How do we enter into healthy dating?" We'll address the unique challenges Christian young adults face today and hear relevant solutions to help us move forward to the next steps. Join us for breakfast at 8:30 am!
Cost:  $25 per person (with lunch included)
Location:  Antioch Waltham (17 Spruce Street, Waltham)
College Spring Break Trip to Raleigh, NC
Saturday, March 2nd - Saturday, March 9th
College Students save the date for our spring break mission trip to Raleigh.  We will be participating in campus and city outreach and more details are coming shortly!