Worship in the Park
Sunday, August 9, 5PM
Our next outdoor worship night will be on Sunday, August 9 @5 PM in Rogers Park! We look forward to meeting in person, in accordance with state guidelines. We ask that if you are comfortable attending that you completely comply with the following guidelines:
You must wear a face mask at all times
You must remain at least 6 feet away from everyone at all times
Hand sanitizer will be available, and we ask that everyone use it upon arrival
We look forward to worshiping with you - HE is worthy of our worship!
Virtual Prayer - Nations
Mondays,  8 PM
Our Monday night prayer gatherings are focusing prayer on the nations.  We know God is working everywhere in the world, and it is our desire to partner with Him in seeing the gospel made known to all people.  Join us in prayer Monday nights at 8 PM  @ Zoom Link.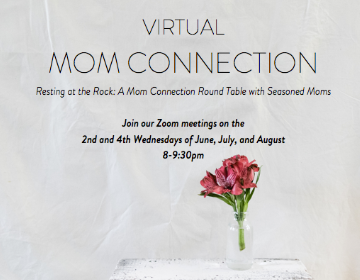 Mom Connection Round Table with Seasoned Moms
Wednesdays, 8 - 9:30 PM
This summer we are going to have women who have walked the road before us share their stories and testimonies of how God has truly been their rock.  We want this to be an enriching and encouraging time for us where we can soak up the wisdom of others and have a round table discussion about what is on our hearts.  
We will be meeting on the 2nd and 4th Wednesday of June, July and August.
Justice Engagement Team Serving Lion Of Judah Homeless Ministry
Saturdays, 8 - 11 AM
Join our Justice Engagement team as they serve alongside Lion of Judah's Homeless Ministry.  Sign up here for more information or to sign up to serve.